FREE Heated Towel Rack + Installation
Winter is coming! $1,500 Value, Installed in Your Full Bathroom Remodel, if Contracted in September and October 2016!
All About Bathrooms of Denver is happy to announce their latest promotion, specifically with Winter in mind. We all know that those chilly temps are right around the corner. Imagine when you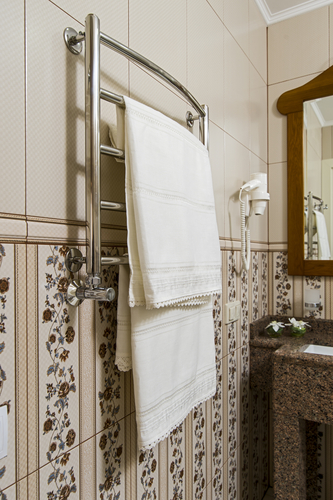 step out of the shower, a freshly-warmed towel is awaiting your reach! There are a myriad of designs to match your taste and bathroom design. Contemporary designs of bathrooms now automatically include such creature comforts as heated floors and now, heated towel bars/racks.
So, as a way of saying "thank you" to our valued customers, we are offering this amazing one time offer during the month of September.
With your contract for a complete bathroom remodel, we'll give you a $1,500 value heated towel rack with installation absolutely FREE. (The bathroom does not need to be completed in September/October.) Towel racks keep wet towels off the floor, and make towels toasty and warm.
Mounted on the wall, these racks heat the towels quickly and often allow up to 10 towels. All towel racks we work with carry the UL certification. So call today and let's make sure your Winter is toasty warm.
Call Today to speak to one of our estimators about your bathroom remodel. 
720-524-7546
Or use our easy submission tool. It's simple. Just upload phone photos of your bathroom and we'll get the ball rolling. We just want to hear your ideas and dreams…and we'll schedule a meeting at your convenience!