The Latest Innovations in Bathroom Accessories
Are you planning to do some bathroom remodeling? It's the perfect way to refresh your home and add some of the latest innovations in bathroom remodeling. Whether it's Hollywood-inspired lighted mirrors or Alexa compatible smart features, there's so much you can do with your bathroom. When you think of how much time you spend in there – from doing your morning routine to jumping in the shower – it's worth giving your bathroom an upgrade. We're sharing five of our favorite innovative accessories to add to any Colorado bathroom remodeling project.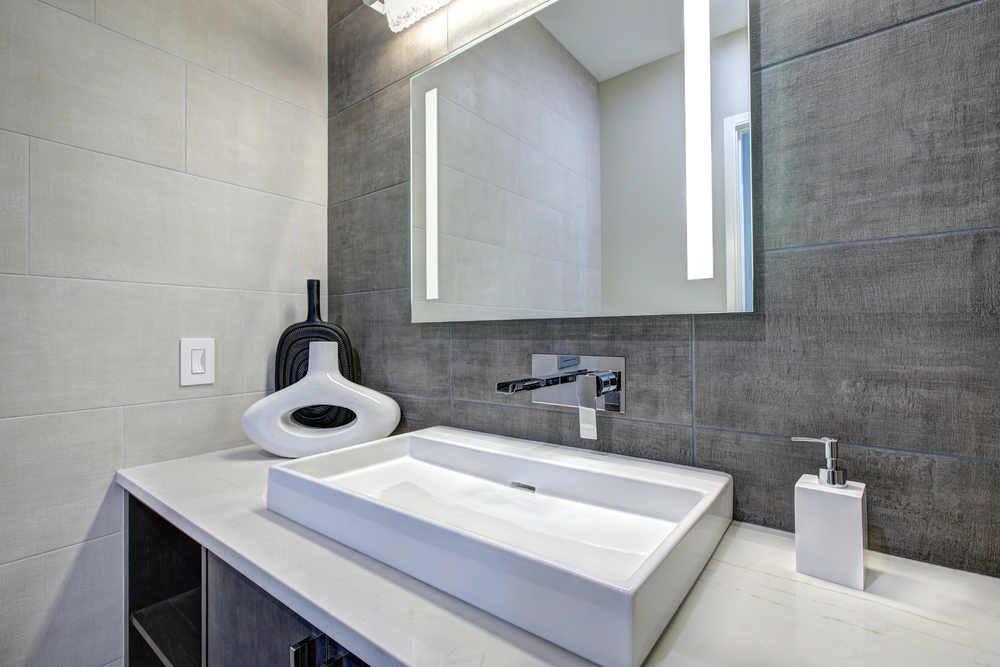 Hollywood-Inspired Mirrors
Do you struggle to get the perfect lighting for your morning routine? Is your overhead light too harsh? Lighted mirrors are an innovative solution. Your makeup will glide on flawlessly, and you'll never miss a spot while shaving. These mirrors come in every shape and size. You're guaranteed to find one that will work with the aesthetic of your bathroom remodeling. These mirrors utilize LED light to brighten your face to either warm or white light. 
At the switch of a button, you can dim the LED light to suit your preference. These lighted mirrors are ideal for en-suite bathroom remodeling, so you can get ready without disturbing anyone in the main bedroom area. 
In-Wall TV
If you like to take a long soak in the bath, you've probably tried to watch Netflix with your iPad balancing precariously on a stack of towels. In-wall TVs are one of our favorite innovations in bath remodeling. They first started appearing in luxury hotel rooms a few years ago – and are slowly making their way into residential properties. 
These TVs are innovative as they're waterproof, with most models also incorporating a touchscreen, so you don't have to worry about keeping track of a remote. If you're someone who likes to indulge in a bath or wants to add some entertainment to their morning routine, an in-wall TV is a must-have. We're starting to see these popping up in different Colorado bathroom remodeling projects as a way to reimagine your space.
Alexa Compatible Bluetooth Speaker
We're all guilty of singing in the shower. One thing you want to include in your bathroom remodeling is a Bluetooth speaker. You can jam out to ABBA or the latest TikTok tunes while shampooing your hair. The trick with this popular Colorado bathroom remodeling trend is to invest in an Alexa-compatible speaker. You can stream your music up to a ceiling speaker while using your Alexa device to control your playlist. 
It's an easy way to utilize and upgrade your space without breaking the bank. You'll get perfect sound, whether you're dancing in the shower or chilling in the tub.
Underfloor Heating
Your bathroom remodeling should focus on ways of making your space a more relaxing environment. You can add a touch of luxury to your bathroom by incorporating in-floor heating. No one wants to walk over cold tiles first thing in the morning or when they're fresh out of the shower. 
We're seeing this feature incorporated in Colorado bathroom remodeling projects involving both new build properties and renovations. You can incorporate underfloor electric heating into any size bathroom. It can also save you the space you'd usually assign for a radiator. You can utilize this space instead to add a heated towel rank.
Heated Towel Rack
Bring a spa experience to your bathroom remodeling with a heated towel rack. You can keep your towels fresh and warm with this innovative bathroom accessory. It can also cut down on your washing as the heated rack can dry lightly used towels between use. It's an easy way to add energy efficiency to your bathroom remodeling.
These innovations in bathroom remodeling add a contemporary feel to your space. Incorporating them into your bathroom will help you utilize every square inch and give your home a refresh. With sleek designs to choose from, you can add value to your home or create a spa-like experience for your bathroom.