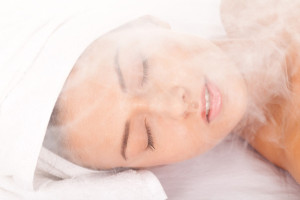 Adding a steam shower by All About Bathrooms in the Metro Denver area to any bathroom is a win-win situation. Not only does it provide an awesome way for you to unwind after a long day or hard workout, but it also provides a feature that home buyers value highly.
In the winter months, a hot steam shower can warm you up on a cold day and clear out congestion in your sinuses when you are sick. In the summer months, a steam shower is a great way to relax your muscles after a long hike or an intense day of yard work.
Steam Shower Installation
So, what is involved in adding a steam shower to your bathroom? There are several things to consider:
The first thing to consider is the layout and size of your shower. It's nice to sit down during your steam shower, so a built-in bench or a spot for a shower chair/bench is a must have.
Next you should choose a steam unit that is properly equipped for your space. The larger the volume of your shower, the more powerful steam unit you will need. Some popular brands of steam units are manufactured by Mr. Steam, Steamist, Thermasol, and Amerec.
You need to ensure you have a space for the steam unit that is near the shower and also accessible for maintenance. The steam nozzle will run from the steam unit to your shower and will need to be installed in a safe place that will not be close to any body parts (it is hot and can burn you!). The steam unit will need accessible plumbing and electrical to work.
The shower enclosure must be steam-proof and moisture-sealed, so special considerations must be made for the shower door and the type of material used on the walls and ceiling. There are special pre-made steam shower units, but typically we build custom showers that are tiled on the walls and ceiling with non-porous tile (ceramic, not natural stone). If you must use natural stone, be aware that you must reseal the stone often to prevent moisture seepage, and your steam unit may take longer to start up.
Proper preparation of the shower stall must be completed before the walls, ceiling and door are installed. We use a special Kerdi waterproof membrane for the backing material for all steam shower installations. All gaps where fixtures are installed must be properly sealed to prevent moisture from seeping through holes.
You should be aware that while steam showers do not consume much water, they can potentially consume a lot of electricity if used often.
If you are thinking about installing a steam shower in your Denver bathroom, call us today for more information!
(720) 524-7546