Ah, the joys of having children! They may drive you up the wall sometimes, but there's no doubt that your life would be quite dull without them.
Apart from loving them with all of our hearts, we also want to keep them safe and make sure that they grow up to well-adjusted and responsible. This starts with nurturing their independence in a safe space, like your home's kitchen.
Let's have a look at some of the ways to encourage this.
Consider an open-plan concept
Not only will this make your living area appear more spacious, but it will also give you an uninterrupted sight line to keep an eye on the kids.
In addition, because we spend quite a lot of time in the kitchen, whether it be cooking or making school lunches, an open-plan kitchen still gives you an opportunity to chat with the kids while you're busy.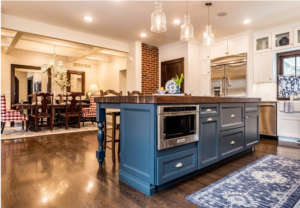 Add an island
This goes hand-in-hand with designing an open-plan kitchen as it's a great way to separate the living area and kitchen while still opening the space up.
However, a multi-functional island is also a great child-friendly addition to your kitchen. Firstly, it could be a space for the kids to do homework while you're cooking. It could also act as a storage space for all of their craft items or even books. Thirdly, it gives them a bit of space to test out their own culinary creativity while you keep a close eye on them.
Kid-friendly countertops
While rustic wood and contemporary stone might add to the aesthetic appeal of your kitchen, it might not add to your child-friendly ambitions.
You need to think of easy-to-clean materials such as quartz and even stainless steel if you're looking for something modern.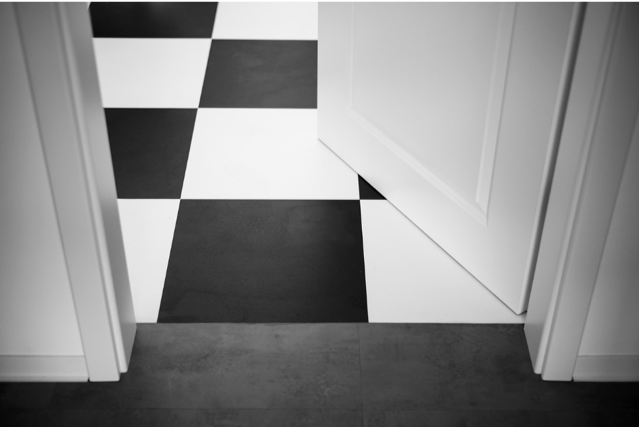 Take it to the floor
Easy-to-clean surfaces need to extend to the floor. Accidental spills happen all of the time in kitchens. This could become even more common once your little one starts experimenting.
Ceramic tiles are a great option and the bigger the better. Larger tiles mean fewer grouting lines which means less potential dirt trappers.
Take care arranging your cabinets
Keep your kids' crockery and cutlery in easy-to-reach low drawers or cabinets and place any harmful items or breakables higher up.
This would also be a great time to invest in some child-proof locks for cupboards, drawers, the dishwasher, and even the fridge.
Allow All About Bathrooms and More to design a child-friendly kitchen that takes the needs of you and your little ones into account. Enjoy safety and convenience without sacrificing aesthetics. Get in touch with us today and see why we're the best in Colorado.
Images courtesy of Pixabay.
References