One of the most common rooms to remodel in the home is the bathroom. In 2017, the guest bathroom accounted for 27% of all home remodeling projects while the master bathroom accounted for 24%. Only the kitchen, sitting at 31%, gathered more attention by homeowners when it came to remodeling. (1) However, remodeling a bathroom can get pretty expensive. A study by Remodeling Magazine in 2019 found that the average cost of a bathroom remodeling project for small and mid-range projects came to $20,420 on a national level. (2) However, there's no need to panic as the design experts at All About Bathrooms and More can offer a number of tips on how to update your tired old bathroom in an inexpensive manner.
Use Materials That Look Expensive but Are Not
You can make your bathroom look like a million bucks without spending that amount of cash. Perhaps you really like the look of wooden planks for the floor. An inexpensive alternative is to put down vinyl flooring that replicates the look of wooden planks. Not only is this option far cheaper, but it also looks really good. The same can be done for countertops. Instead of buying an expensive granite countertop, choose a less expensive laminate or quartz countertop instead. You can also buy a granite countertop that has some flaws in it as they are cheaper than standard granite countertops. If the flaw is masked by the sink's location, all the better.
Recycle
A popular choice when doing a bathroom remodeling project is to use an old dresser as a sink pedestal. A lot of retail stores sell such dressers but at a hefty price. You can save a lot of money by using one of your own dressers or picking one up cheap on Craigslist or at a yard sale. An old dresser can be made to sparkle by sanding it down, cleaning it up, and applying a new coat of paint or stain. You can cut out the spot for the sink and for the plumbing in the back just by doing a few measurements. A little time and effort can result in a true conversation piece.
Go Easy on the Tile
Another tip on how to spruce up your bathroom without going bankrupt is to not go crazy with the tile. The reality is that tile can be quite expensive. If you want some tile, then just put in a row or two on the wall or put it only in a high-traffic spot, such as the floor. You can use some expensive tiles as accent pieces and surround them with cheaper tile. Such an arrangement will cause expensive tiles to draw all the attention.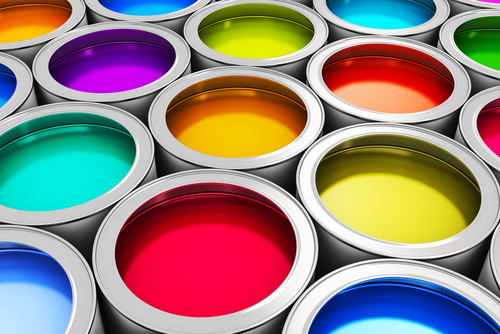 Paint Is Your Friend
Probably the cheapest way to update your bathroom is to paint it. Paint is far, far cheaper than tile or specialty woods. A new color or two can make a huge difference in how a bathroom looks. However, you should use a high quality paint with a satin finish due to the moisture found in bathrooms. Besides painting, another great option for giving an old bathroom an entirely new look is wallpaper. There are thousands of different designs to choose from that can add a touch of elegance for pennies on the dollar.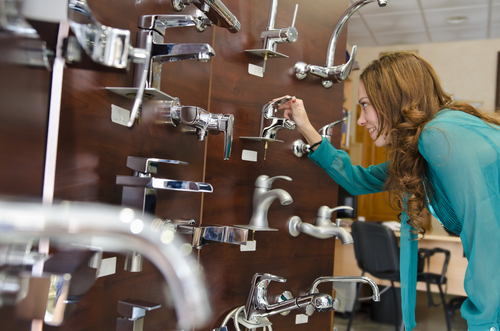 Update Your Fixtures
Another great suggestion on how to update your bathroom without breaking the bank is to update the fixtures. Instead of putting in a new shower, adding tile everywhere, and having a shiny new granite countertop put into place, you can radically change the look of your bathroom by simply replacing the faucets, drawer handles towel racks, and light fixtures. Such items are not that expensive, but putting in new fixtures can really make a bathroom pop with freshness. The best part is that there is a staggering array of choices to choose from when picking out new fixtures.
As you can see, there are a number of ways that you can make your bathroom feel new again without having to spend a fortune. If you have any questions about sprucing up your bathroom, feel free to contact us today.
References:
1) https://paintersinbergencountynj.com/home-renovation/21-home-renovation-statistics-and-trends/
2) https://www.bankrate.com/loans/home-improvement/bathroom-remodel/