Kitchen Trends for 2019
The kitchen is no doubt the hub of the home. Whether it be getting the kids' lunches ready for school, cooking a casual weekday meal or slaving away for that all-important dinner party, the kitchen is where it's at.
It stands to reason then that a lot of thought, energy and ideas will go into ensuring that your newly renovated ticks all of your boxes. It needs to be beautiful, stylish, and functional while still being a space that you want to be in.
If you've decided that 2019 is the year for you to get your dream kitchen, have a look at some trends that you could incorporate into your renovation.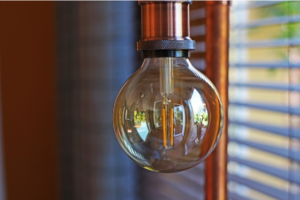 Darker Tones
It appears as if bright white kitchens will be taking a break for a while as darker and richer hues come to the fore in 2019.
Earth tones like terracotta and dark green also seem to be gaining popularity. Darker blues and even grey are also great options.
All of the Lights
In order to brighten up your new darker kitchen, special attention needs to be given to your lighting choices. This could be in the form of larger windows to let in natural light or perhaps some copper light fixtures for a more contemporary feel.
Speaking of Copper
Metals like copper and pewter will make their mark this year. They are definite points of interest in any kitchen and are quite versatile.
They can be used as the hardware for your cupboards, for your taps and even for your open shelving.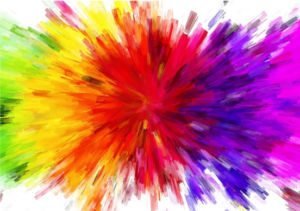 Pops of Color
We know that darker colors won't be everyone's cup of tea and that's perfectly understandable. A white kitchen will most likely always be classic as it gives homeowners a chance to experiment with different colors while using the white as a timeless backdrop.
We don't mean an accent wall though, we're talking about getting that fire engine refrigerator or even that turquoise oven to inject some color into your kitchen and to break the white.
Clean Lines
There appears to be a distinct proclivity for Scandinavian-inspired designs. This includes sleek lines with no mess, fuss, and clutter.
Another trend is minimizing the sight of your cooker hood as much as possible without losing its functionality. This includes opting for a slimmer design or one integrated into the cupboard.
There is a strong emphasis on natural lighting and a heavy reliance on wood.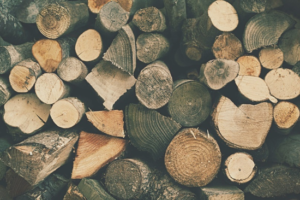 Incorporating Natural Materials
In addition to wood, raw materials such as stone, concrete and even leather can find a place in your new kitchen.
Not only will you be doing your part in leading a more sustainable life but you could be saving money as well. You could refurbish many different items and reuse them in your kitchen. For example, you could sand down and repaint an old dresser and use it as your new kitchen island.
These are just a few of the trends that you can expect to see this year. However, whatever you choose to incorporate into your kitchen, we can help.
Here at All About Bathrooms and More, we want to make sure that we give you your dream kitchen. To do this, we rely on an open-communication policy so that you're always aware of what is going on during the renovation of the heart of your home.
Please contact us today and let's chat about how to we can help you totally transform your kitchen.
References
http://www.contemporist.com/10-common-features-of-scandinavian-interior-design/
https://www.decoraid.com/blog/best-kitchen-renovation-trends-2019
https://www.elledecor.com/design-decorate/trends/g23693937/kitchen-trends-2019/
https://www.livingetc.com/whats-news/the-latest-kitchen-trends-for-2018-2019-197615
Images courtesy of Pixabay.