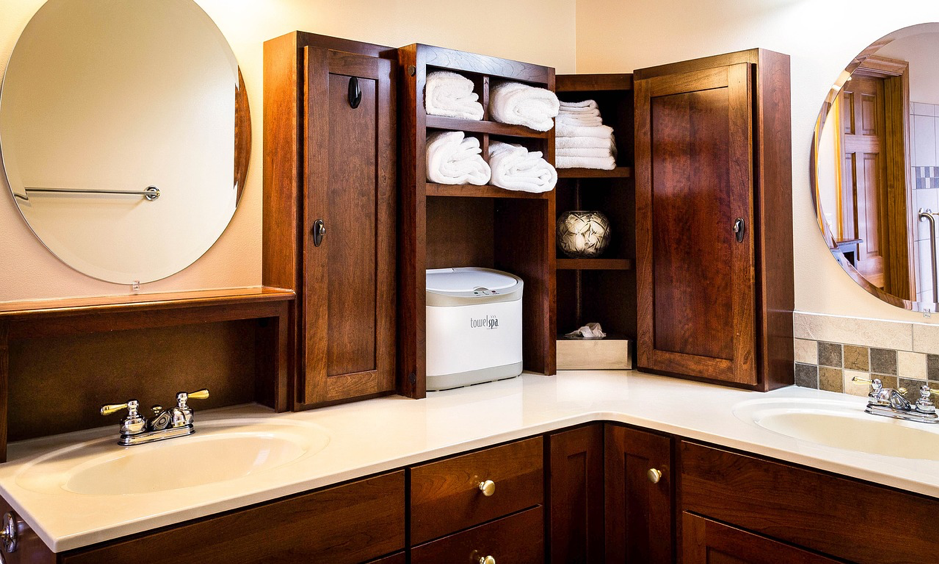 Your bathroom can arguably be seen as the most important room in your home. It's where you go to relax in the tub after a long day, where you enjoy a refreshing shower when you wake up and where you go to make sure you're practicing good hygiene habits.
Because we spend so much time in the bathroom, we're bound to accumulate a lot of products. From towels to toothpaste and bubble bath to shower gel, they all need to find a home in perhaps one of the smallest rooms in your house. This is why it's important to ensure that you maximize the available space to have a beautiful bathroom experience every time.
Let's look at some smart ways to do that.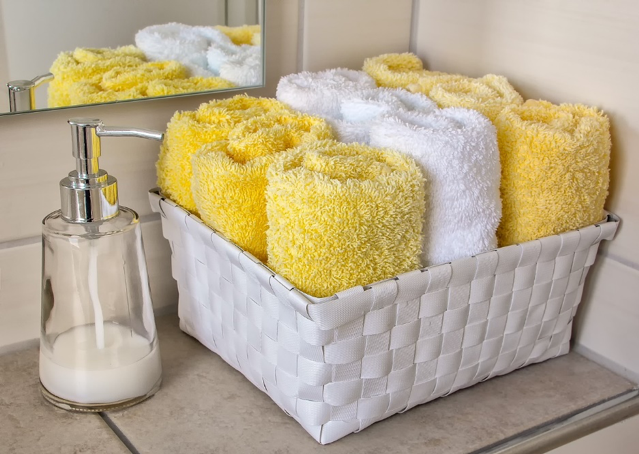 Bravo for baskets
Baskets are a great way to store items like towels and face cloths while giving your bathroom a farmhouse feel. If you have some free wall space, you could even put up a single long shelf and place your baskets on top of it.
Alternatively, mount some sturdy hooks and hang them up against the wall or even behind the door.
Mobile storage
A bar cart can be used for more than just transporting your favorite drinks. They also work well in bathrooms that have limited cabinets. What's more, you can move them wherever you need to with just a little nudge.
Welcome back the medicine cabinet
Mounted mirrors are a sleek and modern addition to any bathroom. However, if you're low on space, a medicine cabinet may be just what you've been looking for.
While a safe space to store away your aspirin, it also offers storage for smaller items such as toothpaste, bath salts and oils, and so much more.
Utilizing your toilet space
More specifically, the space above your toilet. This will, of course, depend on your house as sometimes, the bathroom window is situated above the toilet. However, in some case, all that's there is wasted wall space.
Why not repurpose a smaller cabinet or even install floating shelves to hold baskets and other bathroom paraphernalia?
Introduce a bookshelf
This will obviously depend on the available wall space in your bathroom.
Adding a bookshelf will give you much-needed shelving and provides the perfect canvas to show off all of your prized bathroom possessions and décor. 
Use a ladder                                                                                                                             
We don't mean to change the lightbulb; we were thinking more of hanging your towels over the rungs.
It doesn't take up much space and adds a funky feel to the space.
Whether it's transforming your bathroom or kitchen, we can help. Contact our fantastic team today to schedule an appointment.
Images courtesy of Pixabay.
References
https://www.hgtv.com/design/rooms/bathrooms/12-clever-bathroom-storage-ideas-pictures
https://www.housebeautiful.com/lifestyle/organizing-tips/g25138857/bathroom-storage-ideas/?slide=8